NASA Great Moonbuggy Race 2010
Designed and built a human powered vehicle to participate in NASA's Great Moonbuggy Race in April 2010. I Worked in a team of fifteen RISD ID students working under professor/mentor Michael Beresford. With students from a variety of backgrounds and skill base, the team was split into teams for Seating, Chassis, Drive Train, and Suspension. I was part of the Seating team with 3 other students.

Winner of Rookie of the Year & 3rd Place Finish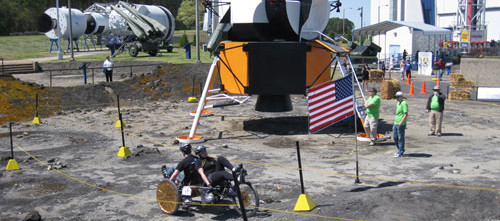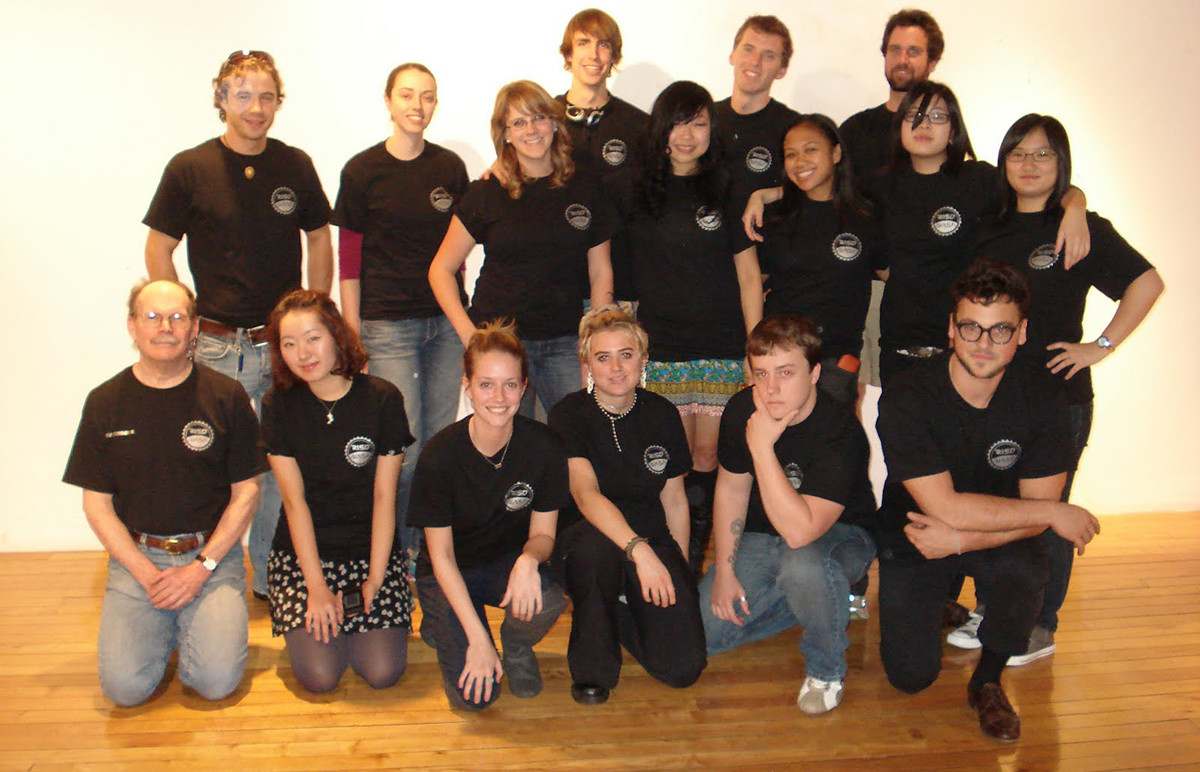 NASA Moonbuggy Competition Rules
The Human Powered Vehicle must:
Fit into a 4' x 4' x 4' cube before deployment
Be powered by 2 people
Be carried at least 20' by riders to starting line
Be less than 4' wide
Hold riders at least 15" above flat ground
Have seat restraints and fenders
Include simulated camera, antenna, and batteries
Have a turning radius of 15' or less
Have a center of gravity which is low enough for 300 slopes
Seating
After research, mock-ups, testing and collaboration, we determined the position, angles and dimensions of the seats.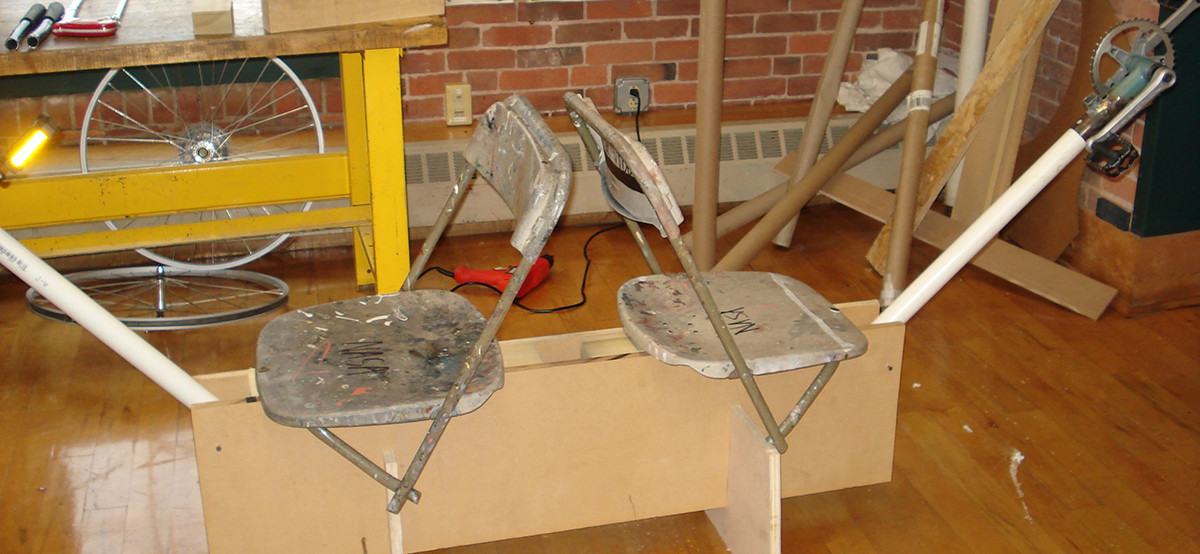 Seat Design and Fabrication
We designed the seat backs with a ridge through the middle for maximum stability with minimum thickness. We underwent many revisions, to find a balance between aesthetically pleasing and ergonomic. The seats were also sculpted to custom fit our pre-selected riders.


The final seats were made from four layers of carbon fiber with a 1/4" foam sandwiched in between.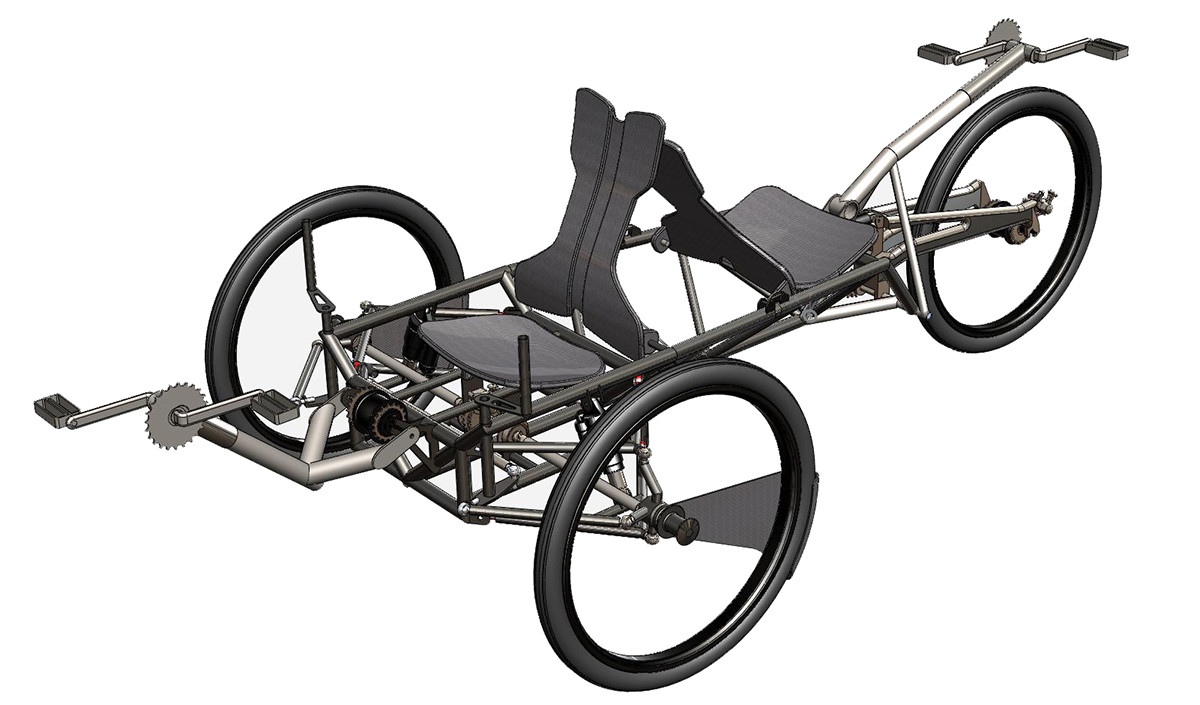 © 2016 Soomi Lee.