Abortion Access Dart Board
Collaborator:
Ava Burke
A game of darts that uses the spatial area of state-specific dartboards and the player's relative distance from the board to elucidate the breadth and depth of abortion restrictions by state. The gameplay experience is meant to physically model the relative difficulty of attempting to get an abortion in a "supportive," "neutral," or "hostile" state.
While this project will eventually include a different dartboard for every state, we began by focusing on three states to serve as case studies: New York (a relatively "easy" state); Texas (the focus of a pending Supreme Court decision in which the reproductive rights of 5.4 million women hang in the balance); and Louisiana (the state with one of the most stringent abortion restrictions).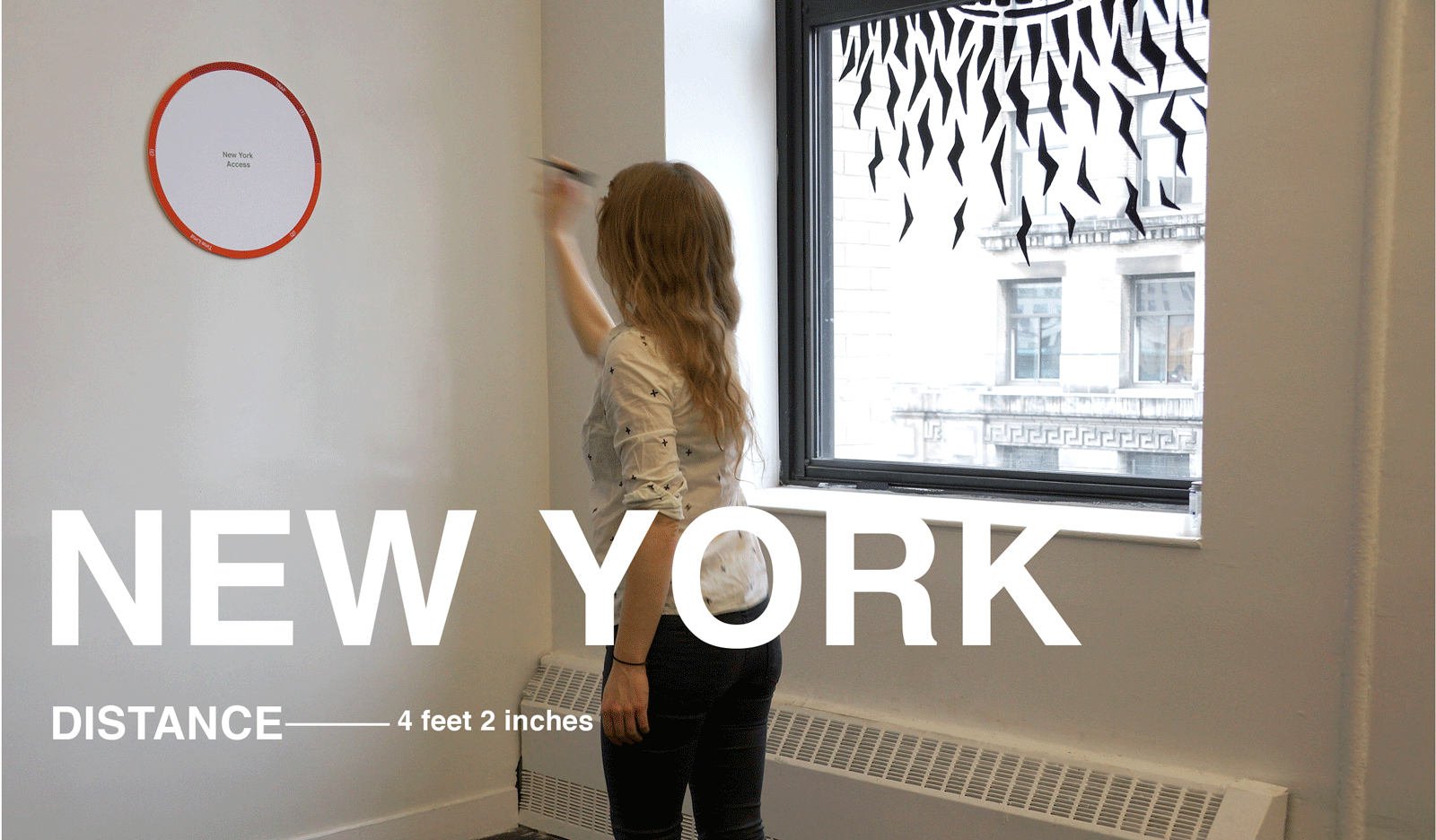 Data Sources
We aggregated data from a variety of sources, including the Guttmacher Institute's database, Remapping Debate, and ThinkProgress, in order to come up with a core set of metrics that guided the design of each state's dartboard and rule set. See Sources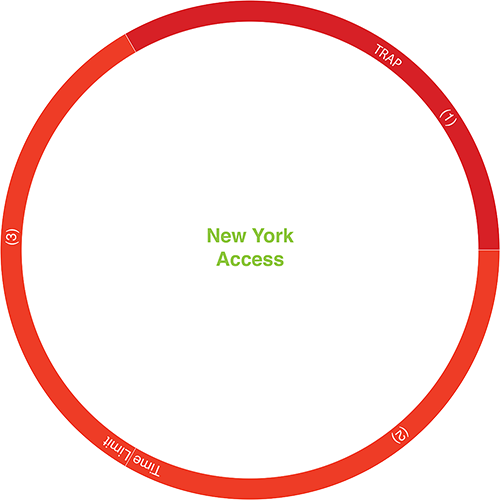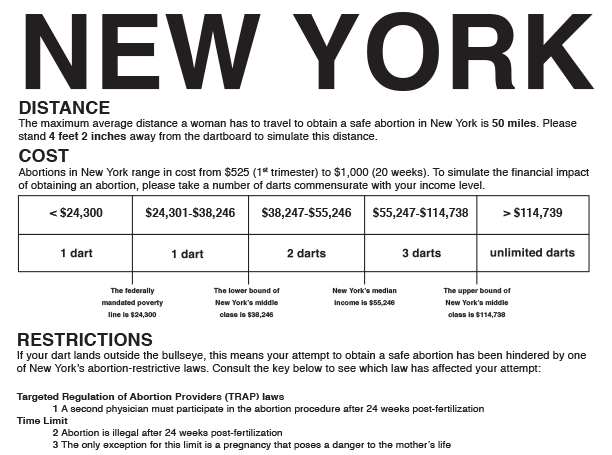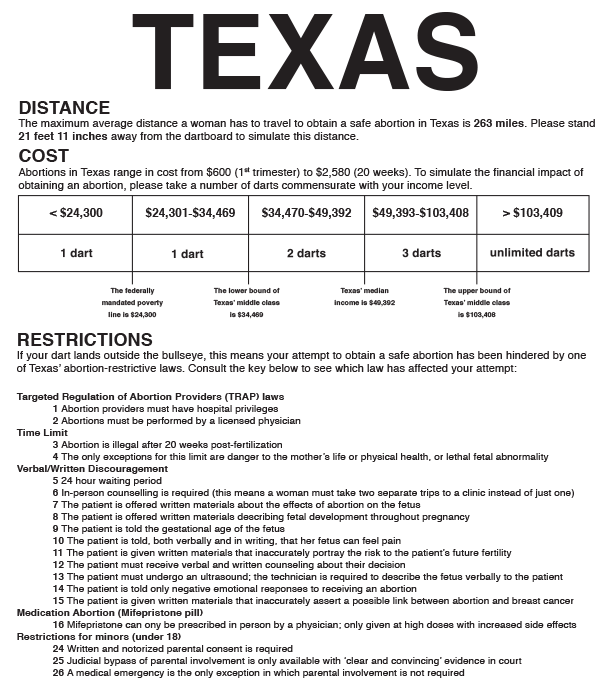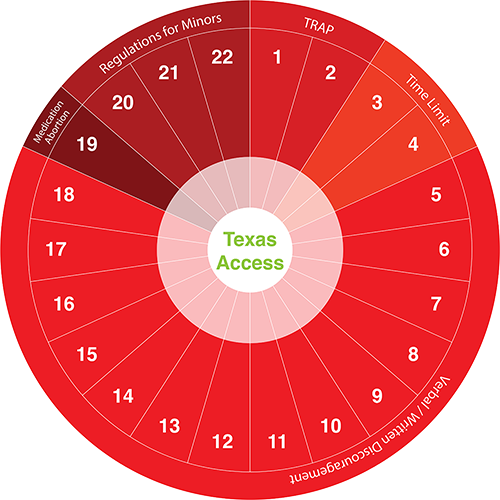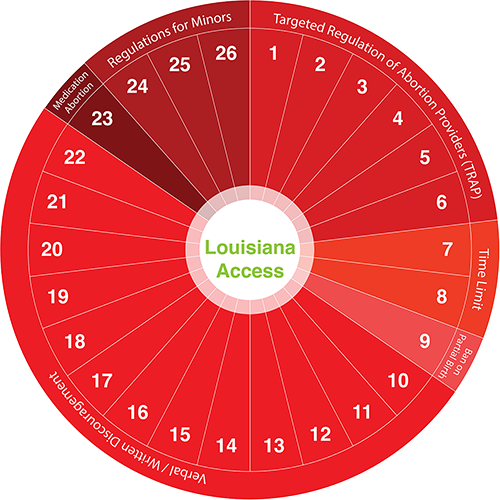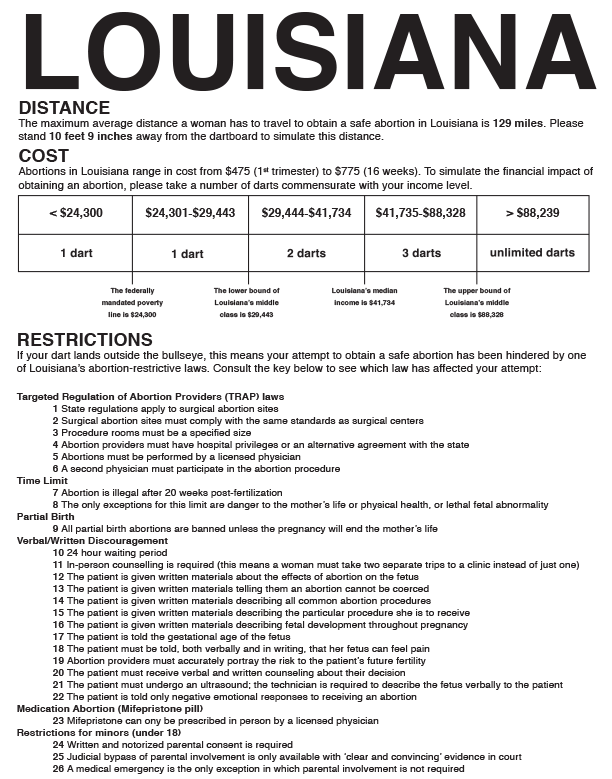 Translating the Data into a Dart Board
The size of the bullseye is inversely proportional to the number of abortion restrictions in that state
The area of the bullseye that would be threatened by pending legislation is shown transparently
Color coded by restriction category (who the restriction targets)
The distance the player stands from each dartboard is determined by the longest average distance a resident of that state would have to travel to obtain a safe abortion
The number of darts the player is given is determined by the relative financial impact an abortion would have in relation to her income level, adjusted for differences in income levels between states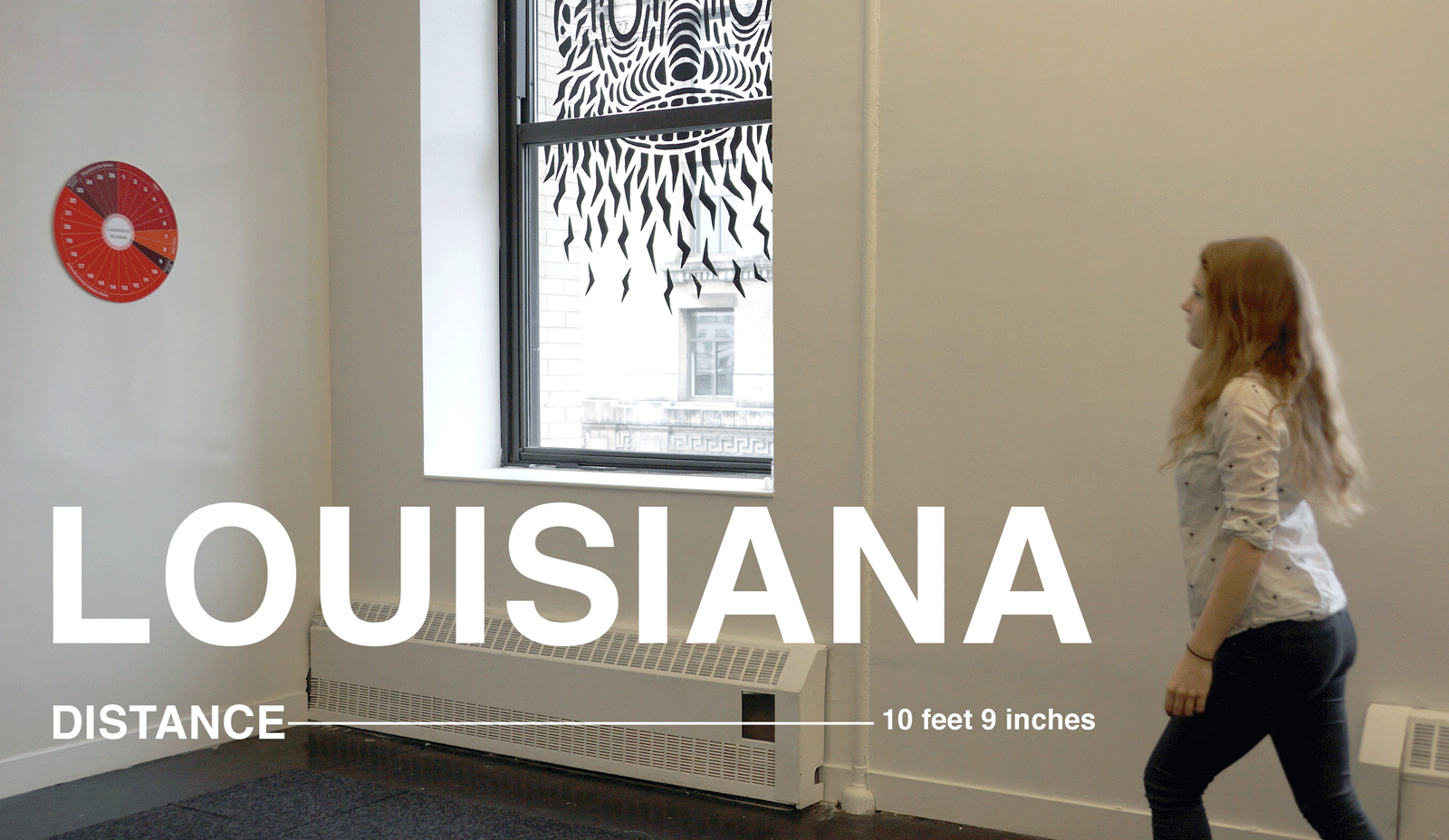 © 2016 Soomi Lee.