Dump Cook: Dump Recipes for Dumb Cooks
This iPhone app seeks to help users like myself find super easy recipes that they can cook at home without hassle. This app is for those who hate cooking, but have to save money.

Users can search by an ingredient they already have, and filter by the number of total ingredients, cooking time, and popularity (how many likes it has).

The Apple TV companion app streamlines the searching and cooking process. Search for recipes using Siri's dictation, browse by cooking method, or go directly to favorites. Display directions on the big screen while cooking with one click access to the timer.

Prototyped using Illustrator and Marvel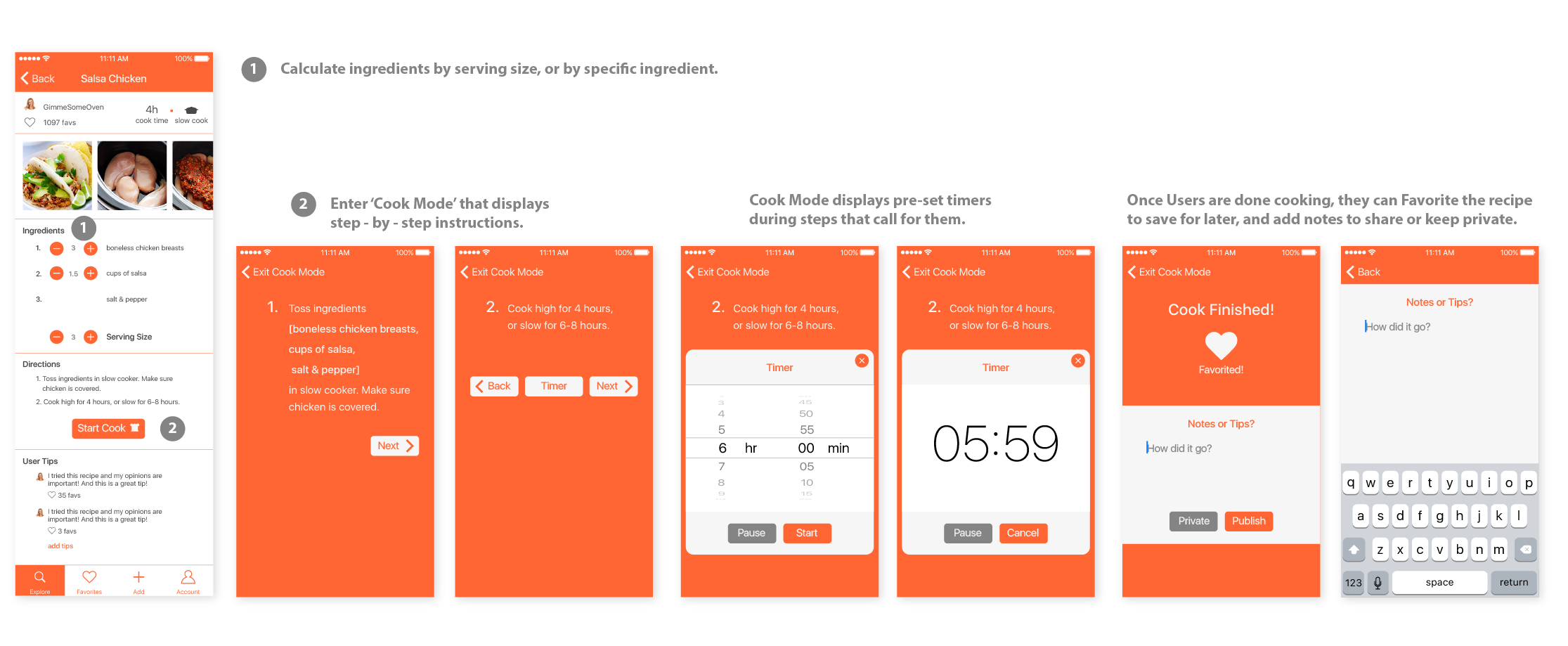 Design Process
Paper Prototype V.1
Explored the basic user experience for searching, filtering and adding recipes. Filter is focused around time and number of ingredients.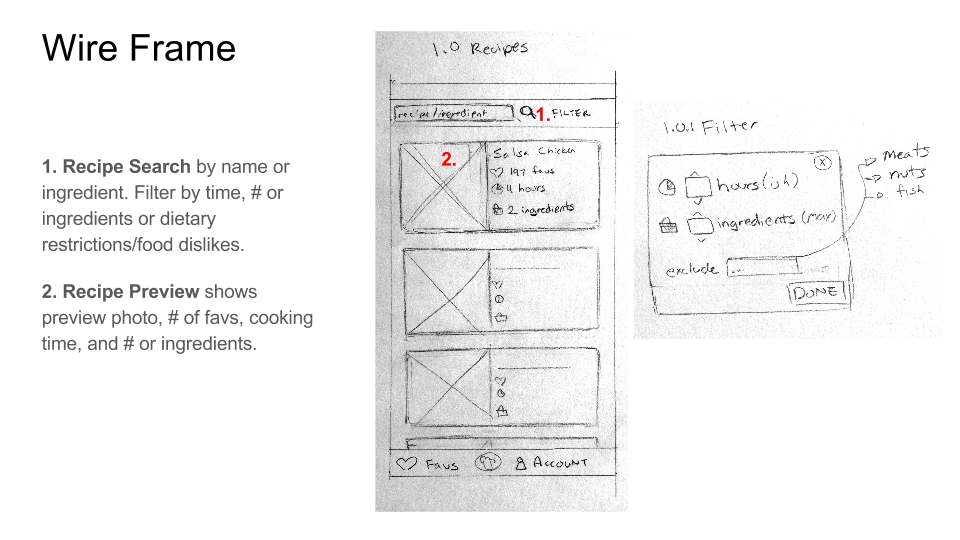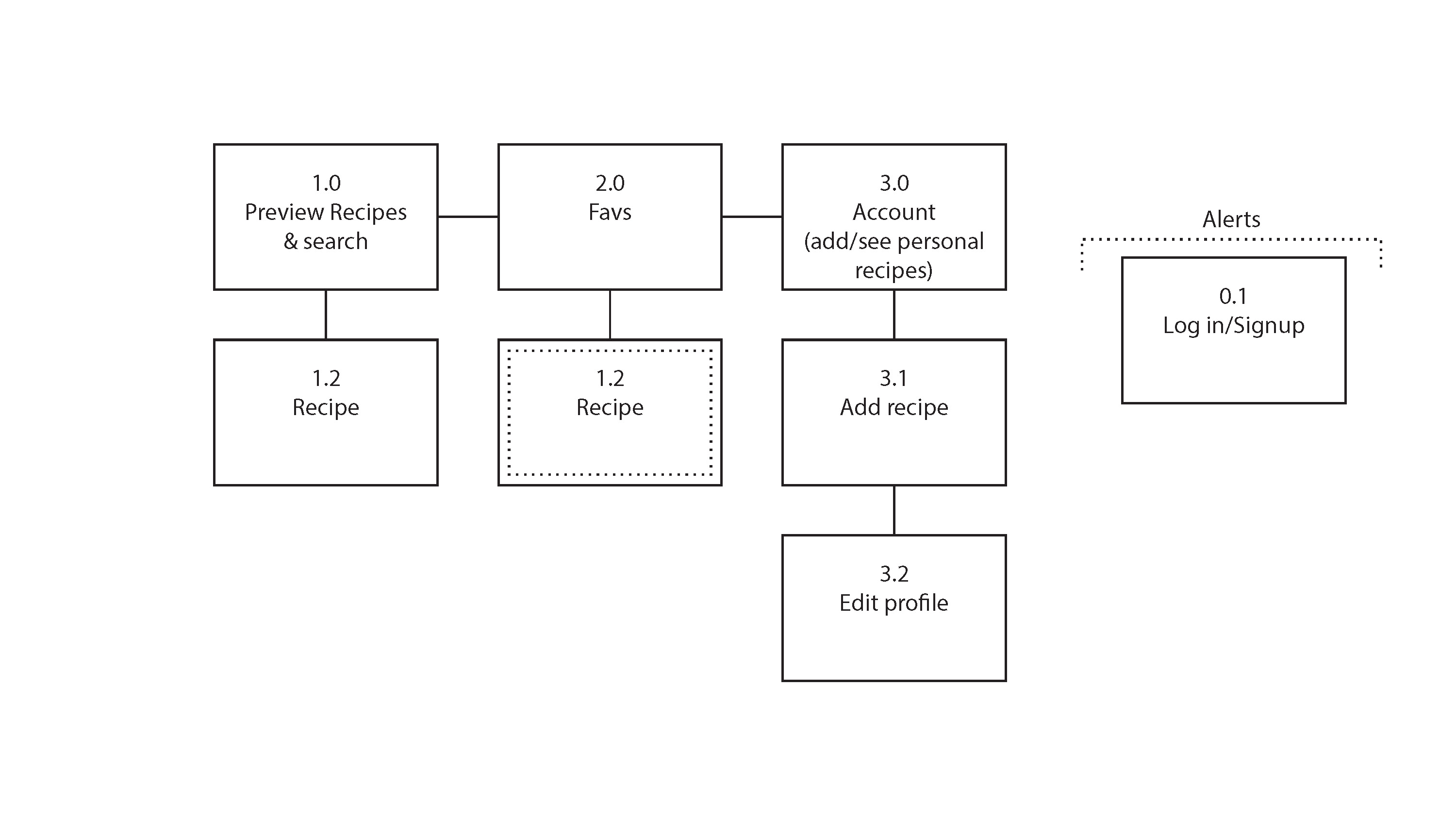 Paper Prototype V.2
Iterated on V.1 after user testing. Now includes social sharing and following friends to encourage users to add their own recipes.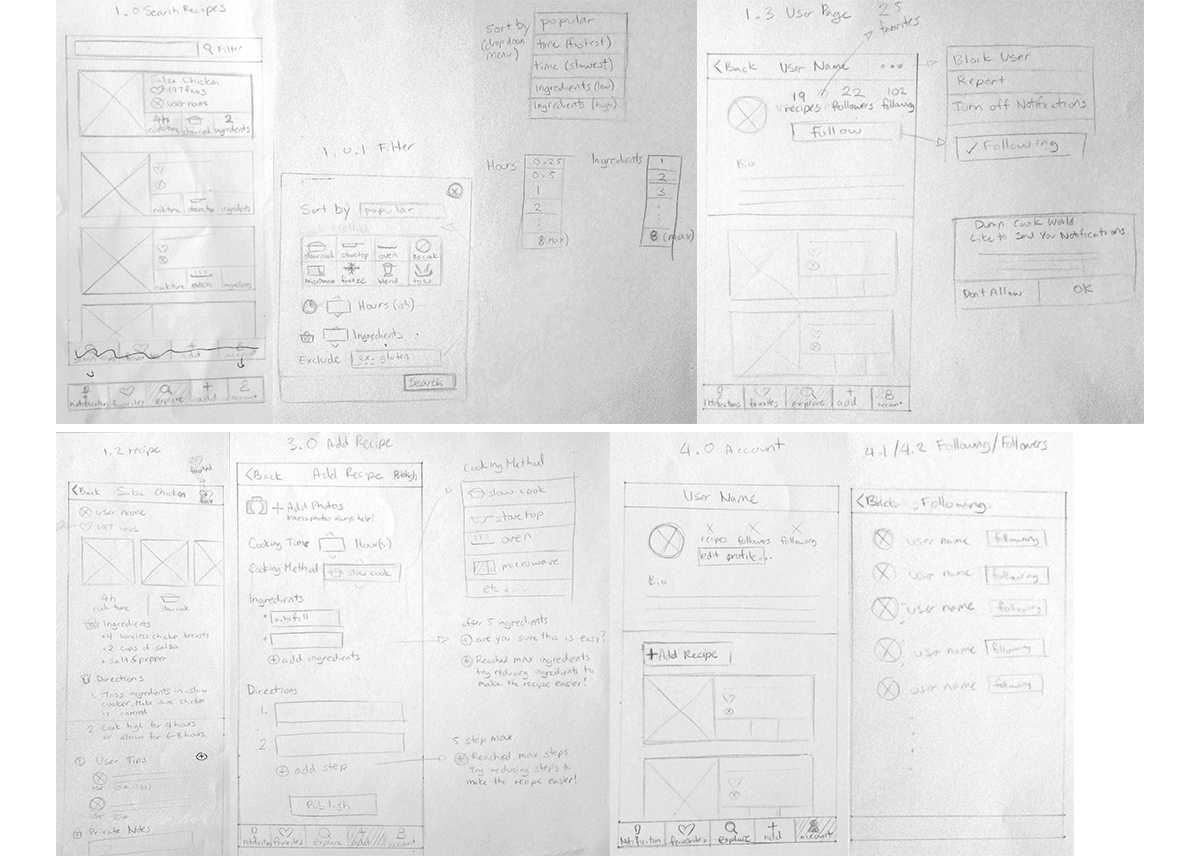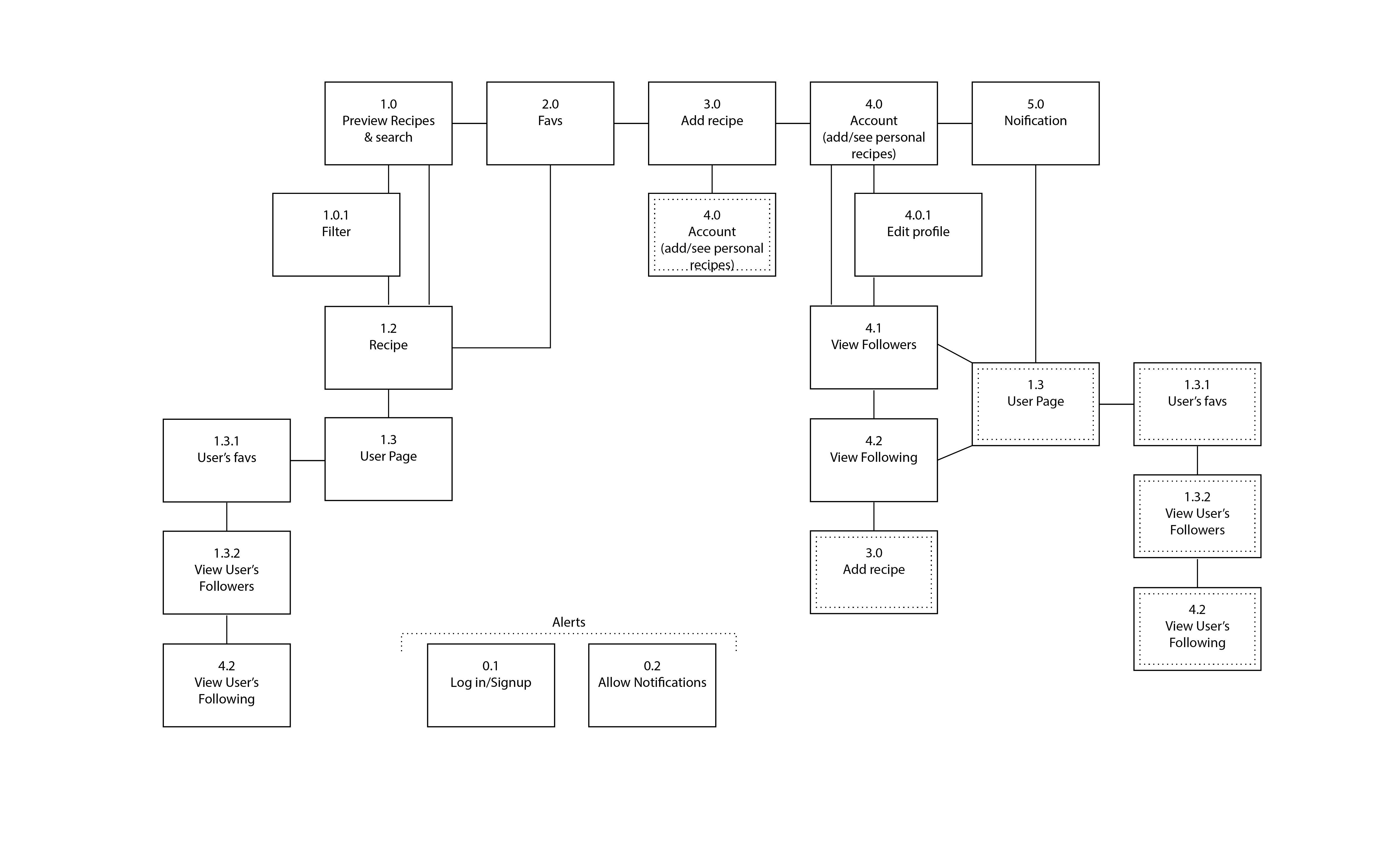 Visual Design Prototype V.1
Started to explore basic user interface, making sure to follow Apple iOS human interface guidelines.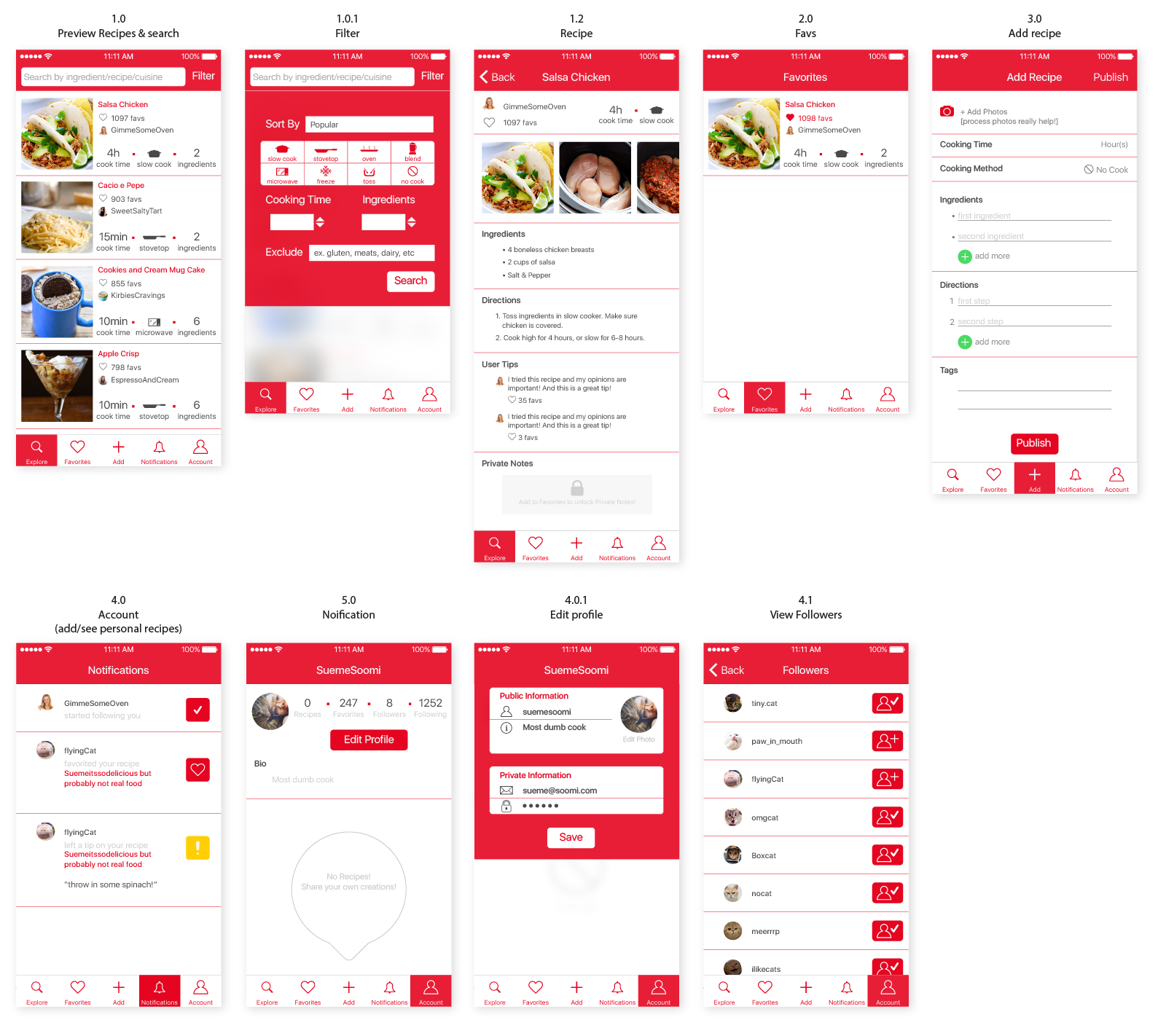 Visual Design Prototype V.2
Updated colors and iterated based on further user testing. Limited the number of ingredients and directions allowed when adding a recipe to ensure recipes are simple and easy. Designed 'Cook Mode' that streamlines the cooking process to make it easy AF.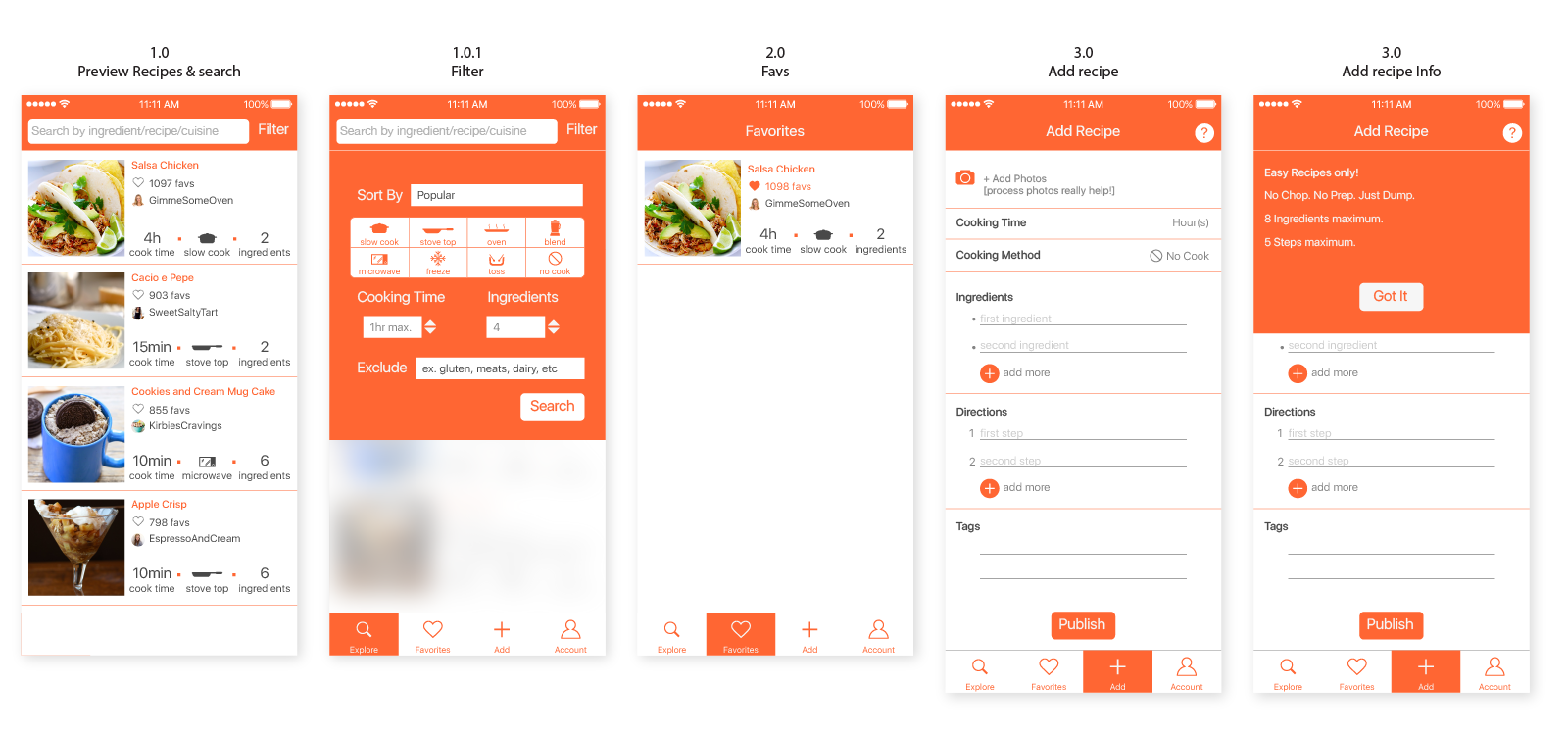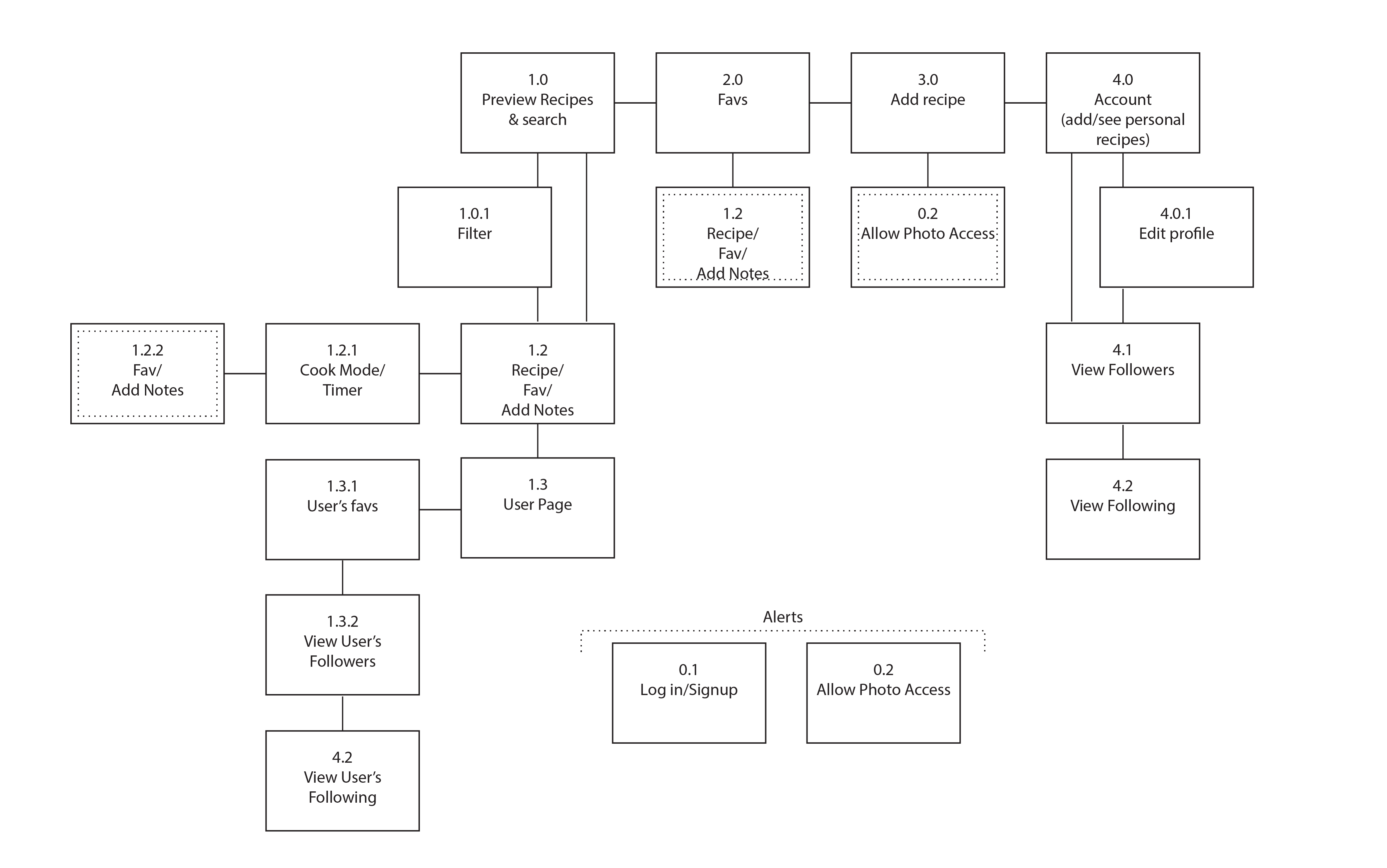 Companion App for Apple TV
Closely follows Apple TV human interface guidelines to provide a streamlined browsing and cooking experience for the big screen. Recipes are categorized by cooking method for quick browsing, and syncs easily with iPhone app.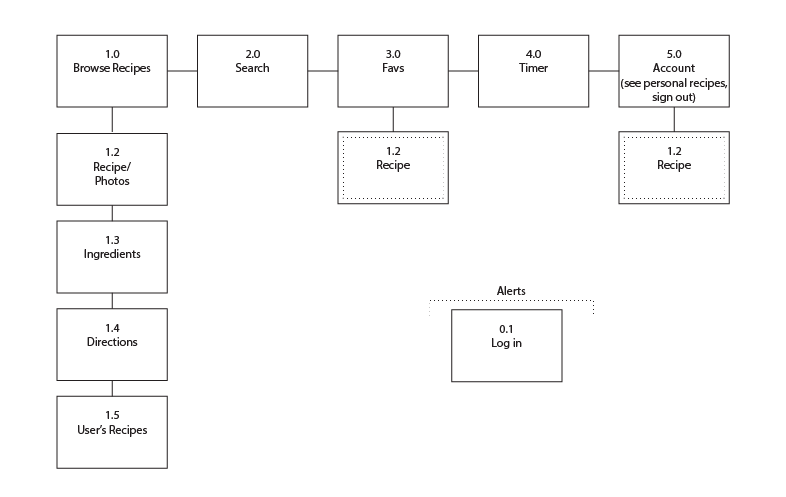 © 2016 Soomi Lee.