Gender Gaps in College Education:
Interactive Map
An interactive data visualization helps users explore data from the World Banks'
Gender Statistics database.
Users can hover over various fields of study to see the world map change interactively.
Created with HTML, CSS, d3.js & topojson.js
Try it!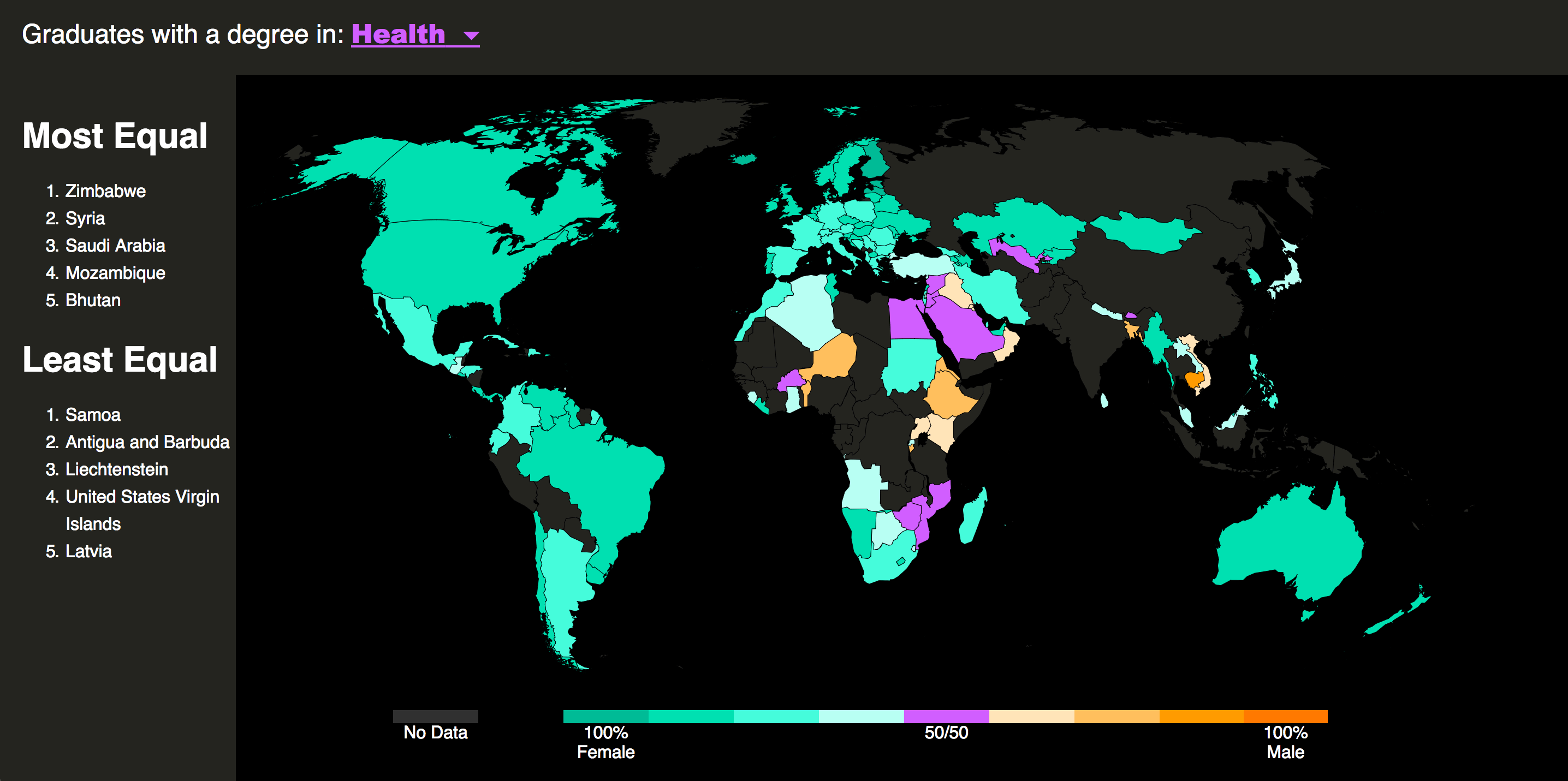 Users can select different areas of study from a drop-down list to see global patterns in gender equality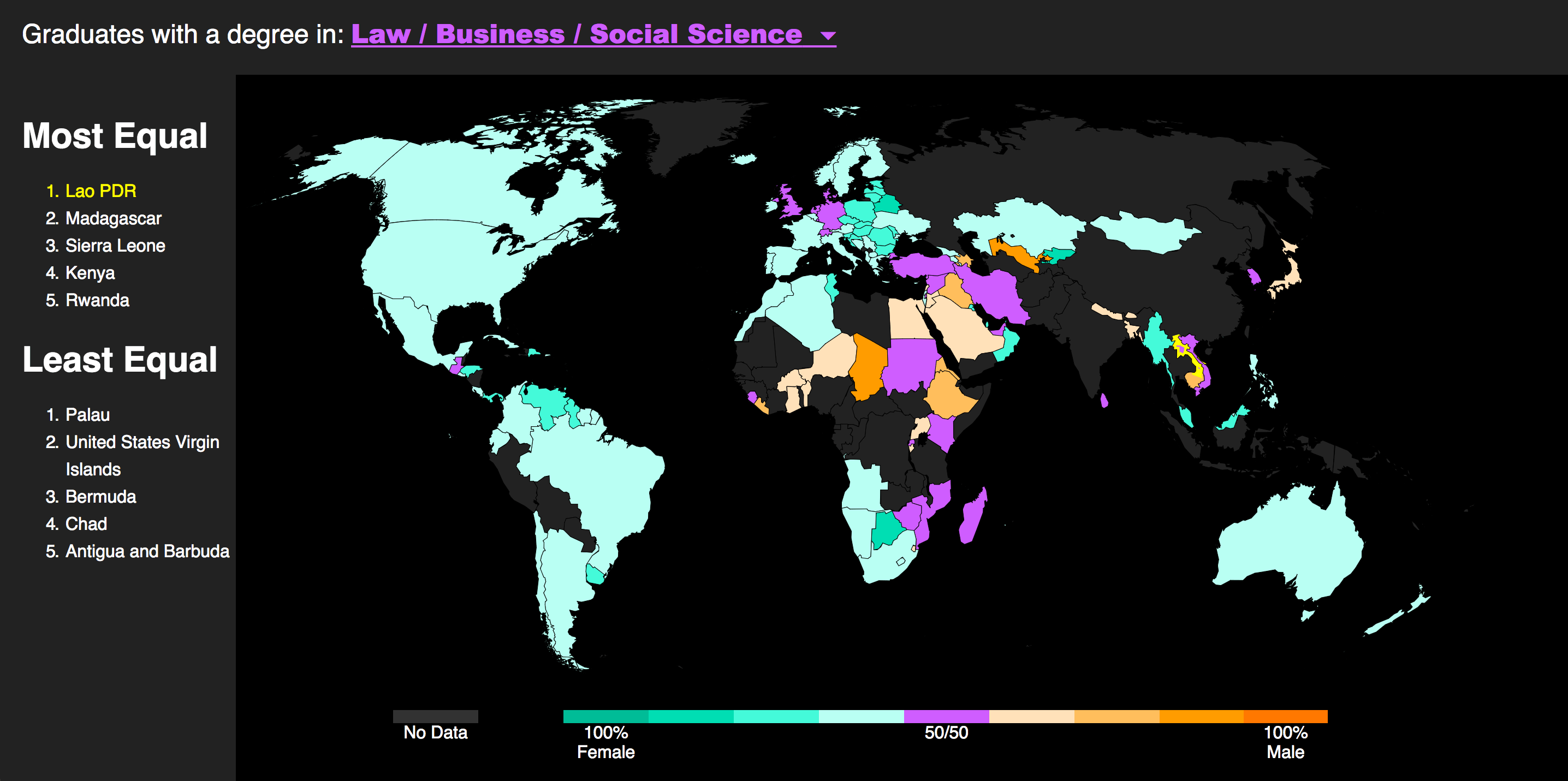 Users can mouse over the 5 most and least equal countries for each area of study is to see where they are on the map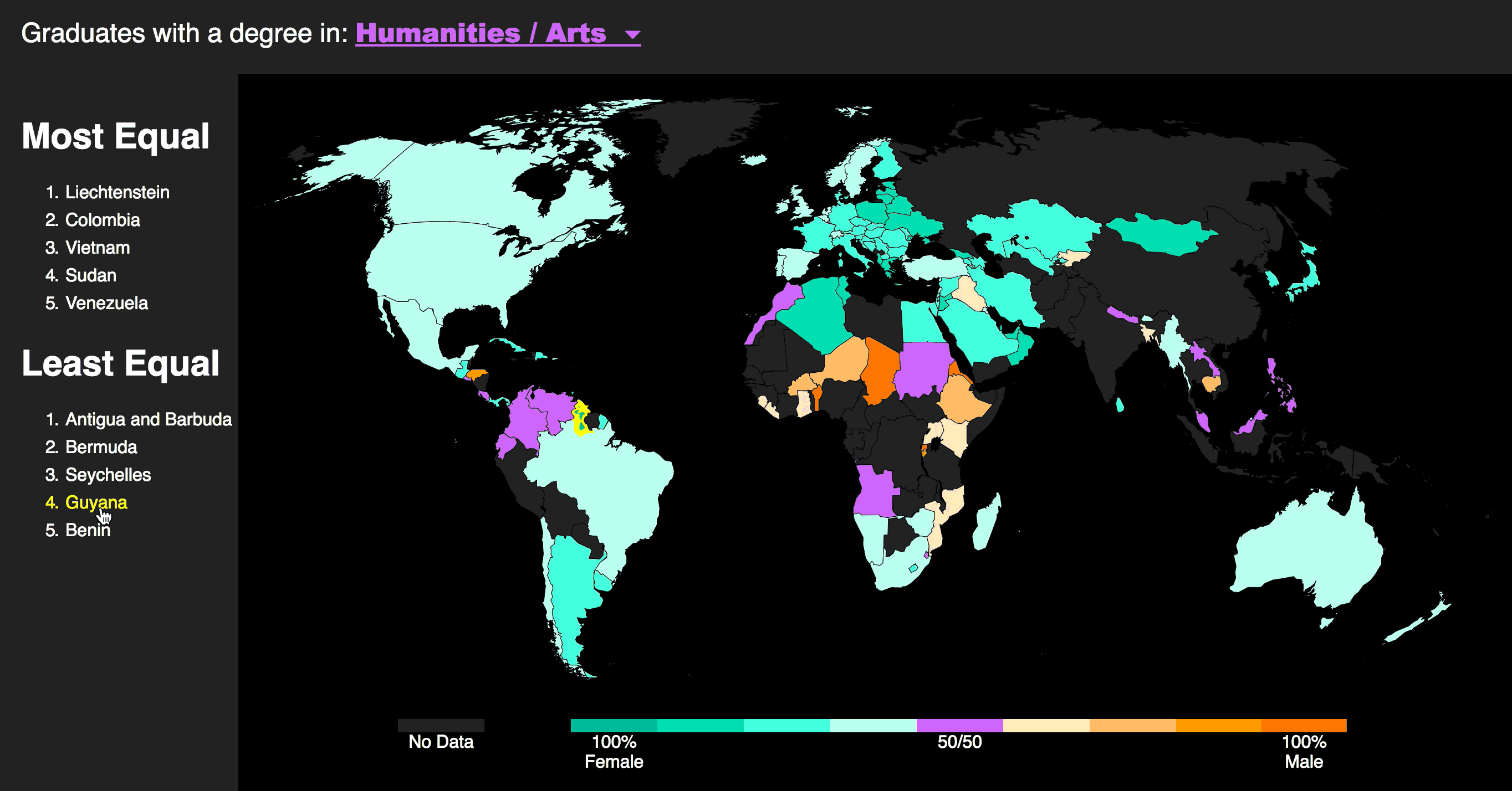 Once a country is selected, a graph of its history is shown (of all available data from the World Bank
© 2016 Soomi Lee.